Green River Founded
J.W. McCulloch founded Green River Distillery, becoming the 10th oldest distillery licensed in Kentucky (DSP-KY-10)
Strikes Gold!
Green River Whiskey wins numerous international awards

Creating a legacy
Green River became the most advertised whiskey in the world
High Quality Medicinal Whiskey
Green River becomes the official whiskey of the U.S. Marine Hospital for 18 years because of its high-quality
The Whiskey Without Regrets
Widely advertised as " The Whiskey Without A Headache" for its premium quality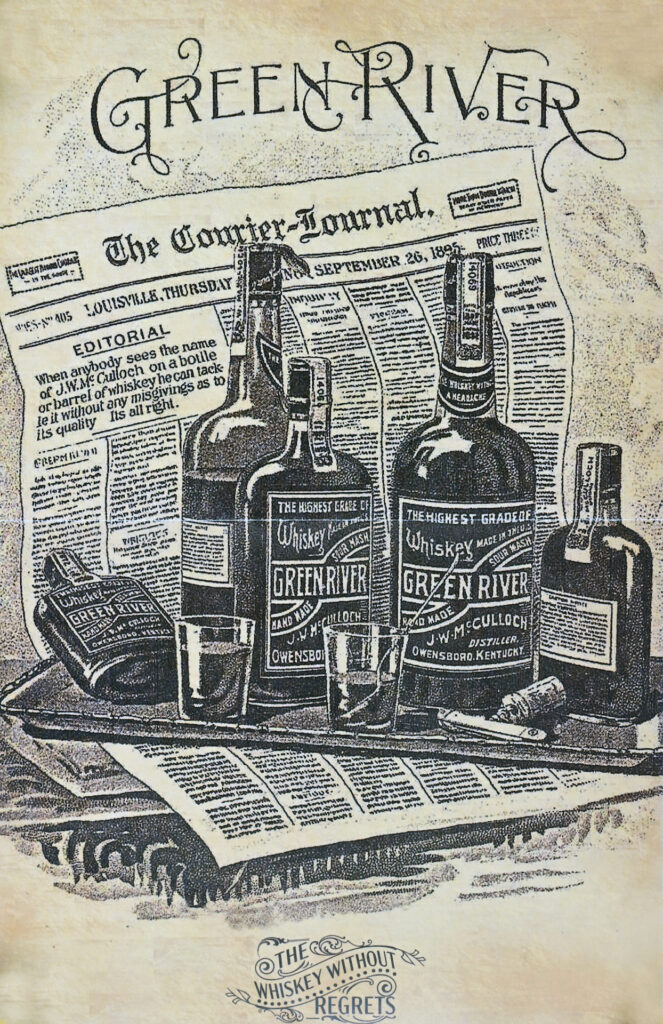 Strikes More (and Literal) Gold!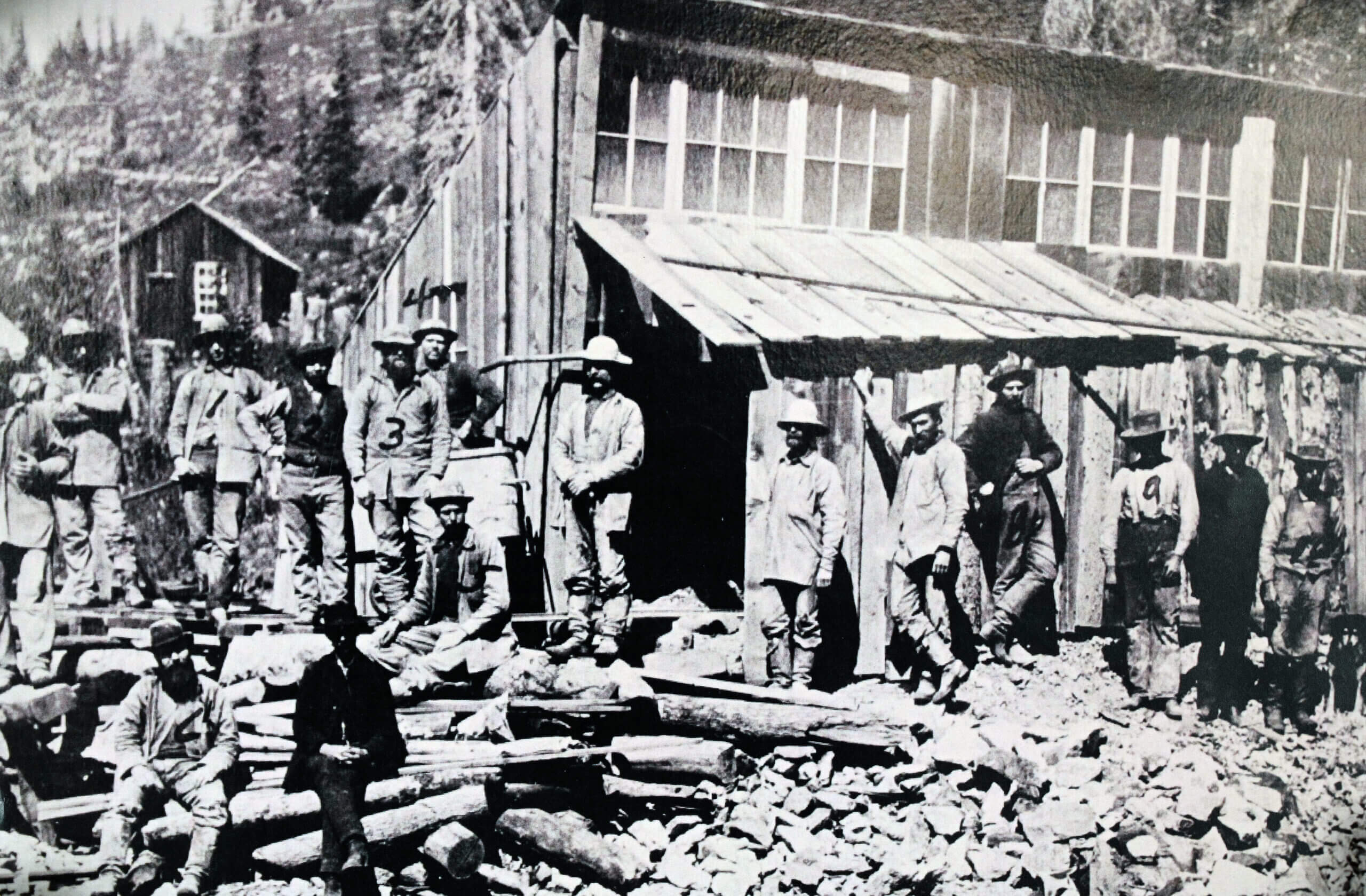 The whiskey was so popular that 20 barrels were once traded for interest in a Colorado gold mine that panned out, earning Green River the title "most expensive spirit or whiskey ever sold" 
Oh Noes!
At the height of its reign, a mysterious fire reduced the distillery empire to ashes and destroyed more than 40,000 barrels of whiskey within three hours.
Post-Prohibition
The distillery is rebuilt and the brand is sold off to another company. After Prohibition, no medical claims can be made with alcohol so the slogan is changed to "The Whiskey Without Regrets"
End of an Era
Green River Bourbon eventually stops distribution  
Goes Dark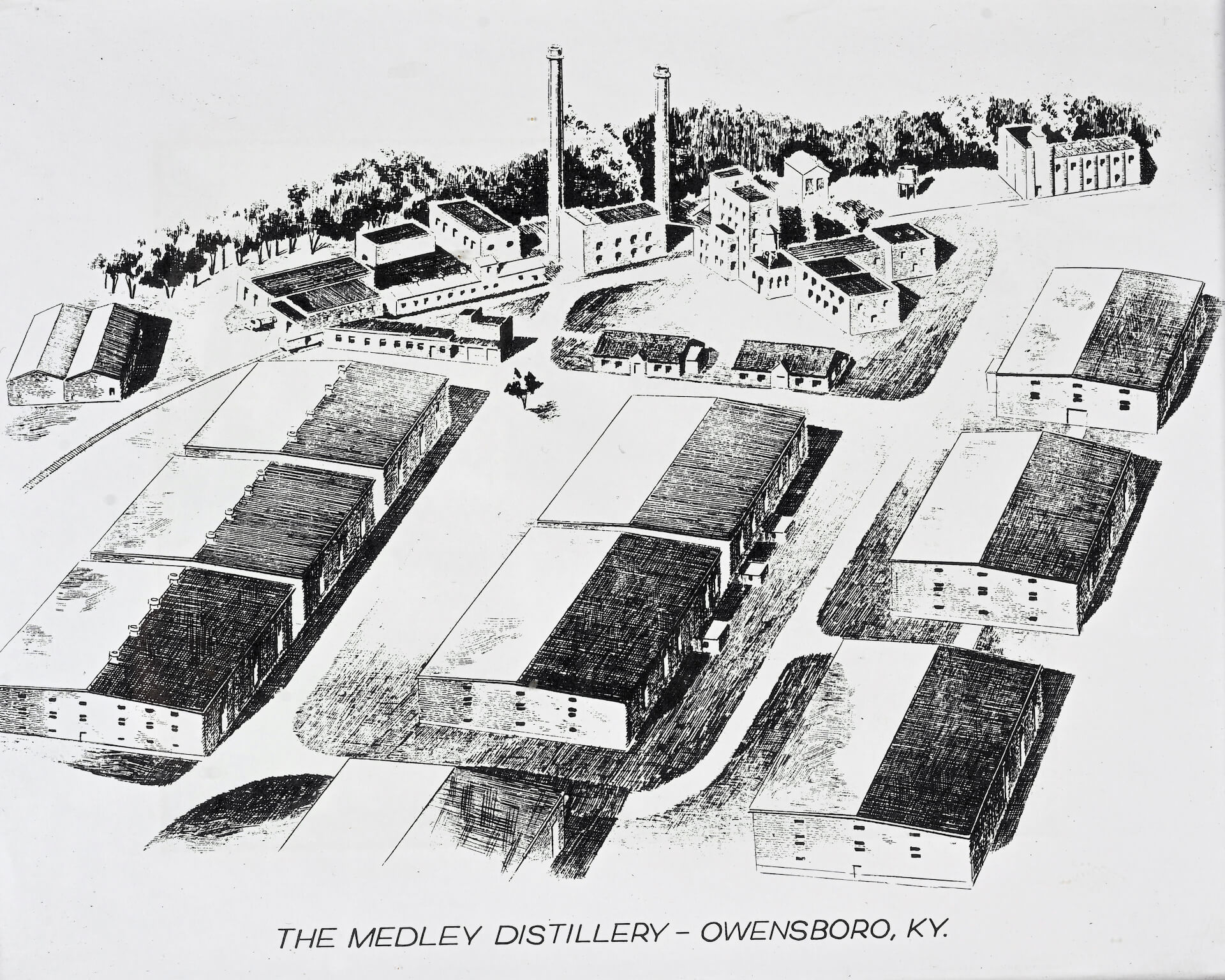 The distillery changes hands several times, and is eventually abandoned
Like the Legend of the Phoenix
The distillery begins reconstruction, preserving as much of the original facility as possible. 
…And We're Back!
Once again Green River Whiskey is distilled where it originally started, 131 years ago
In the bottle and on the shelves
Green River Distilling Co. releases Green River Bourbon to the world once again
The Pride of Owensboro
Green River Distilling Co. expands distribution to 25 states and releases Green River Wheated Bourbon and Green River Single Barrel. Today we welcome guests to visit our hallowed grounds and experience one of the best distilleries on the Kentucky Bourbon Trail