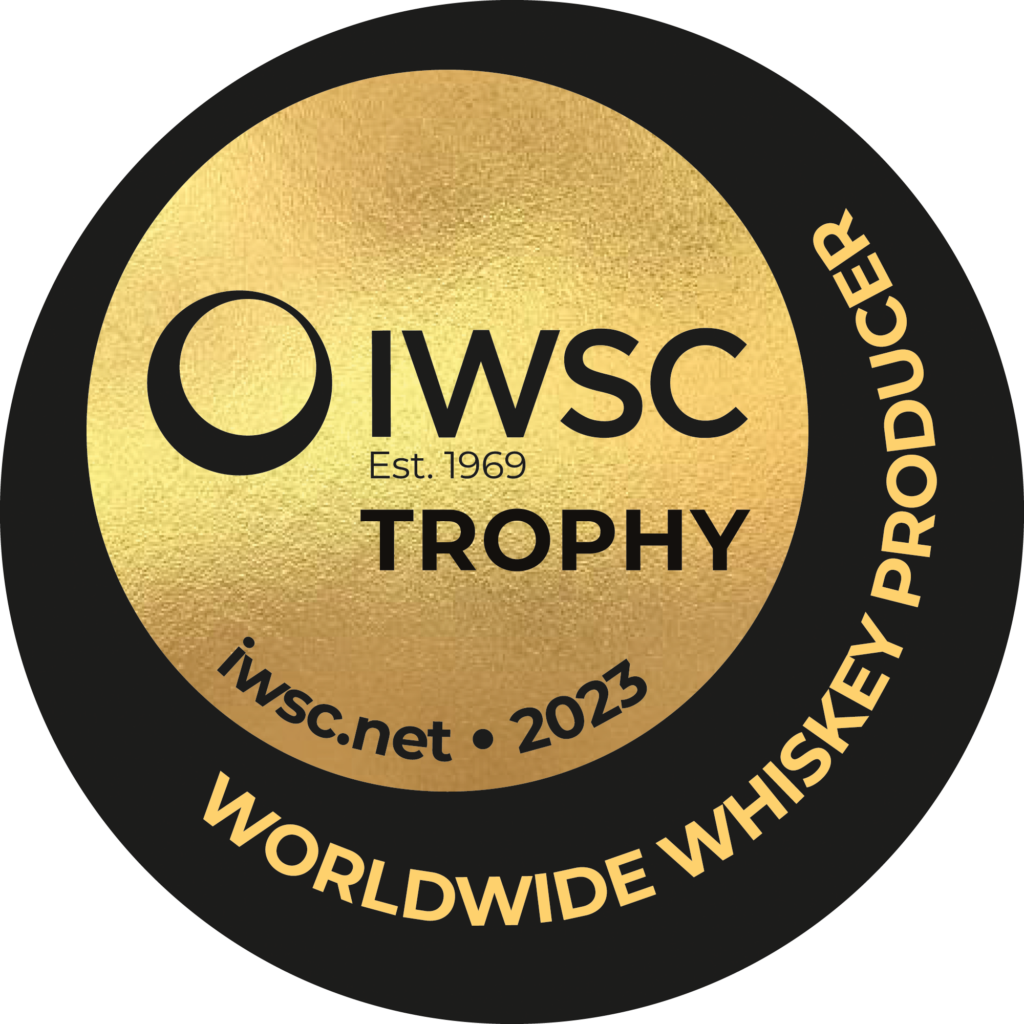 In 2023, the International Wine & Spirit Competition awarded our facilities the highest distinction in the whiskey category – Worldwide Producer of the Year.
"Their state-of-the-art facility has the capability to produce over 50 different mashbills across the entire whiskey spectrum. Their unique and inclusive process allows their customers to create alongside them"
There is contract distilling and then there is Custom Distilling – the world-class approach architected by Bardstown Bourbon Company. We have invested in both history and innovation to provide our partners with endless possibilities to satisfy the vision for each whiskey brand. Being named the 2023 Worldwide Whiskey Producer of the Year by IWSC, is a testament to our approach and the success we've found with our customers.
Through our Custom Distilling program, you have access to our two landmark distilleries, decades of distilling expertise, and extensive control over the entire distillation process.
The most sophisticated distillery in the country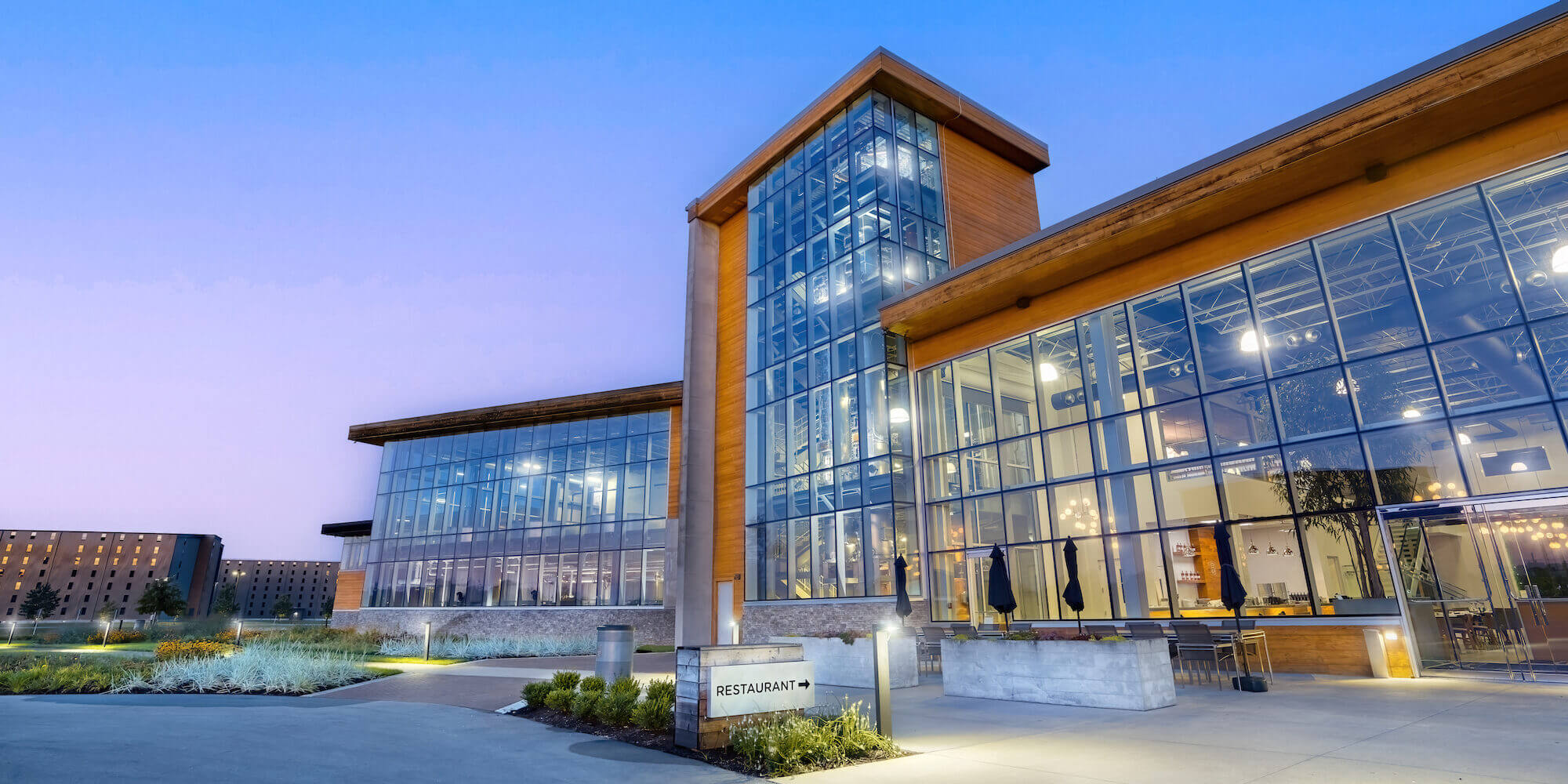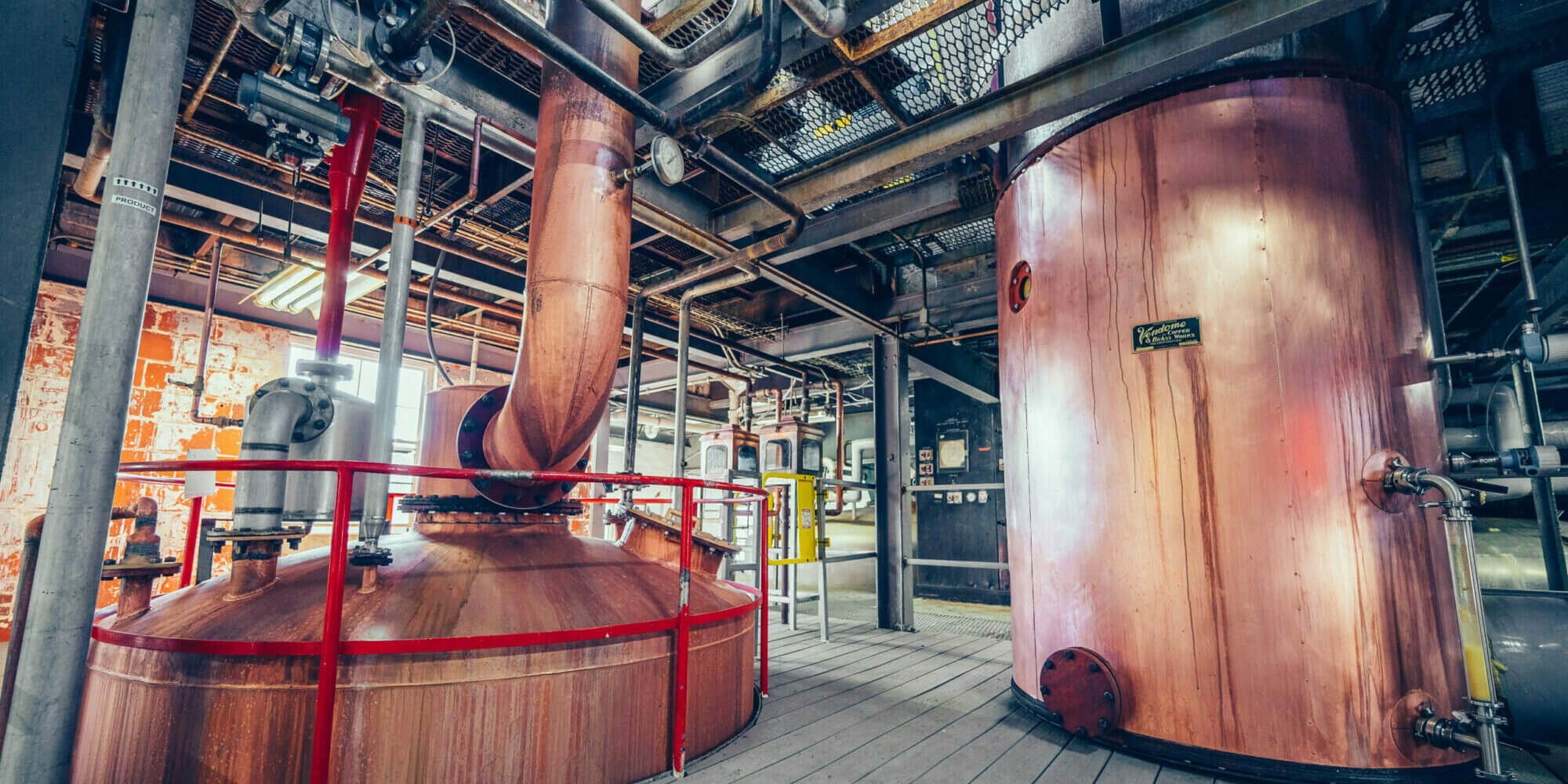 Green River Distilling Co.
The 10th oldest licensed distillery in Kentucky
We believe there is always more to be discovered – in life and in contract distilling. That is why we've pushed the boundaries at Bardstown Bourbon Company and questioned why contract distilling could not be custom distilling. We offer both a historic and revolutionary approach through our distilling sites.
At Bardstown Bourbon Company, we refuse to sit stagnant. Through curiosity, science, and creativity we have revolutionized whiskey-making, defining a new era in distilling. Whether you seek a custom mash bill, custom distillation method, custom blend, custom char, custom bottle; a traditional Kentucky whiskey, or a bourbon composed of pure innovation, we are collaborative partners in what's possible.
How to Create Your Own Whiskey Brand
If you are searching for small batch contract distilling, or you oversee an established whiskey brand that requires additional distilling capacity, Bardstown Bourbon Company will complement your position wherever it is in the brand development cycle. Bardstown Bourbon Company is the recognized pioneer in contract distilling – in fact, we reinvented the industry. Think of our approach as a chef's kitchen, only for whiskey. 
From grain to glass, we possess the resources and expertise to distill, blend, finish, age, and bottle – all on site – transforming your brand vision into whiskey. Whether you are a Master Distiller looking to collaborate or a whiskey start-up that needs to leap from concept to barrel, Bardstown Bourbon Company is poised to begin crafting your award-winning whiskey.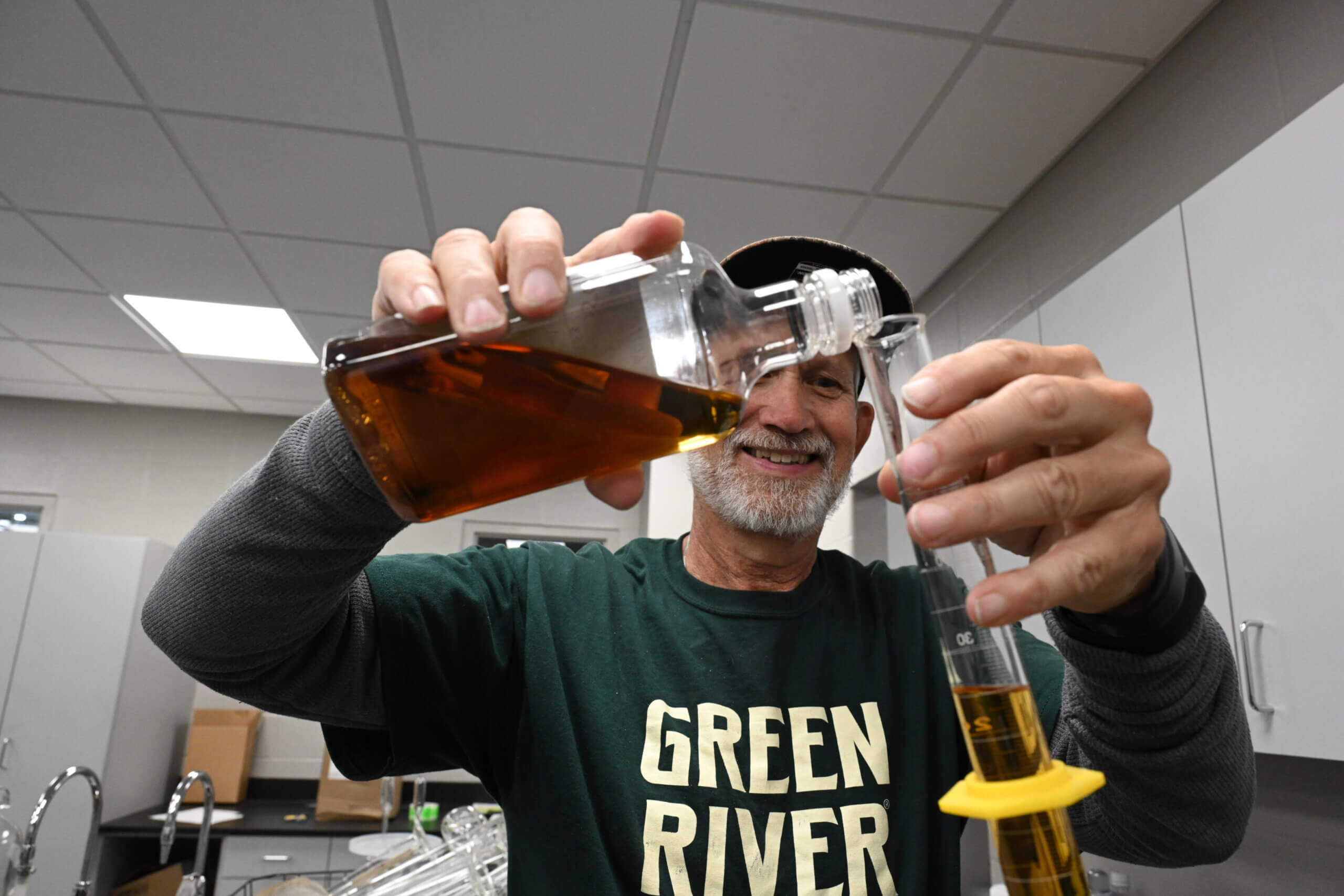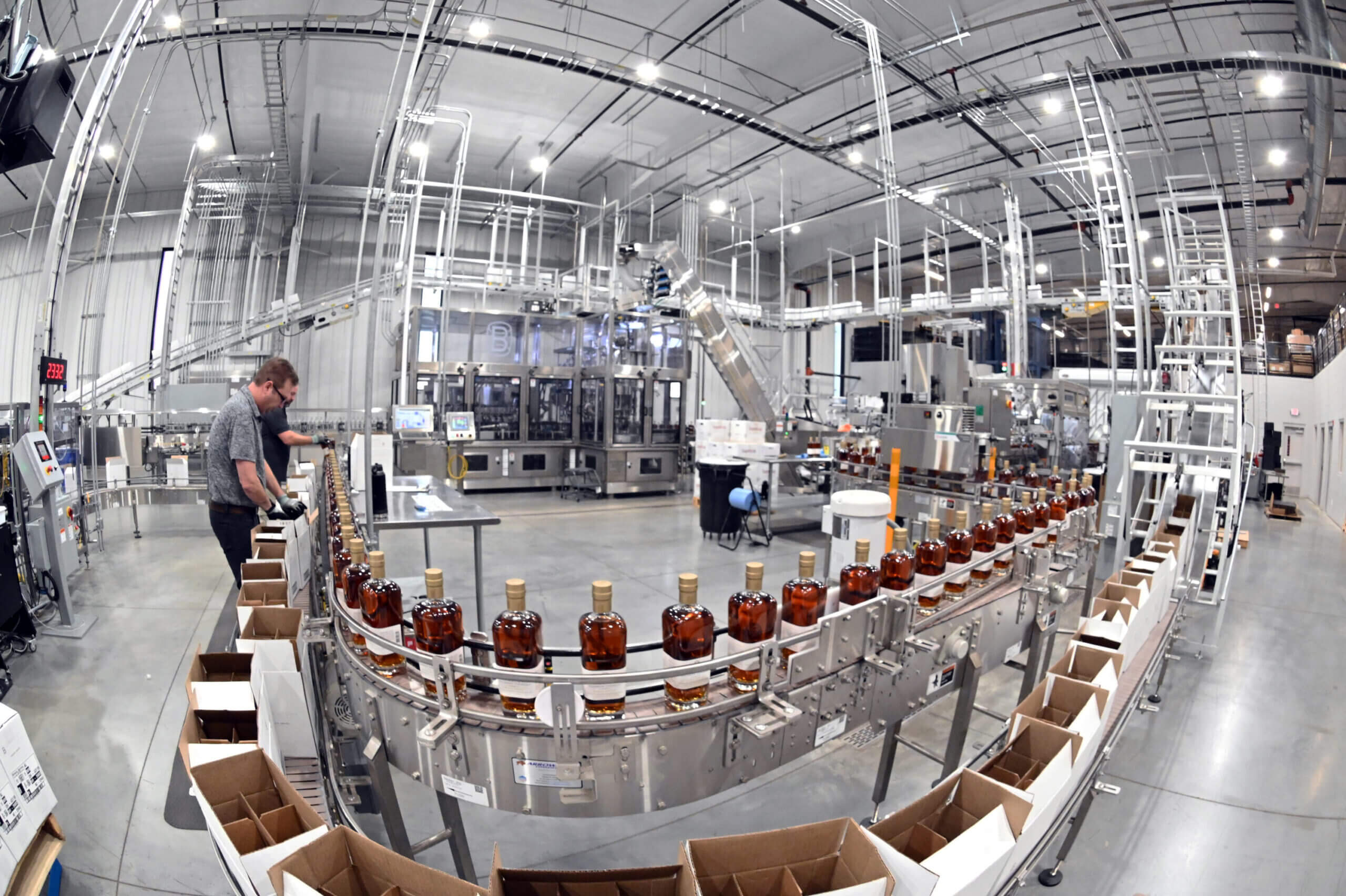 The Reinvention of Contract Bottling
Bardstown Bourbon Company has invested in world-class bottling infrastructure, so you don't have to. The most successful spirits brands on earth know that bottling must never be an afterthought. The care that is given to preserving and packaging your whiskey should mirror the care that went into crafting it.
Our solution for custom bottling is a delicate balance of thoughtfully-designed power and precision. Our bottling operations consist of an array of lines with the ability to run at high-speeds with high-efficiency, while simultaneously bottling a meticulous project like precious single barrels. Our range of bottling lines and change parts empower us to not only solve any bottling challenge, but to do so with elegance and efficiency that translates to profitability for our customers. Bardstown Bourbon Company has perfected bottling, so you can focus on your brand.
From Lab Science To Material And Logistics Testing and Bottling Certifications
Our commitment to innovation is evident through our unprecedented investment in four separate laboratories and our internal collaboration which places chemists and biologists alongside traditional distillers.
Bardstown Bourbon Company's Laboratories test the quality of all liquids and materials used in distillation and bottling, from proofing to blending to color testing. Our facilities in Bardstown are ISO 9001 in quality management standards and FSSC 22000 certified in food safety, exceeding industry regulations.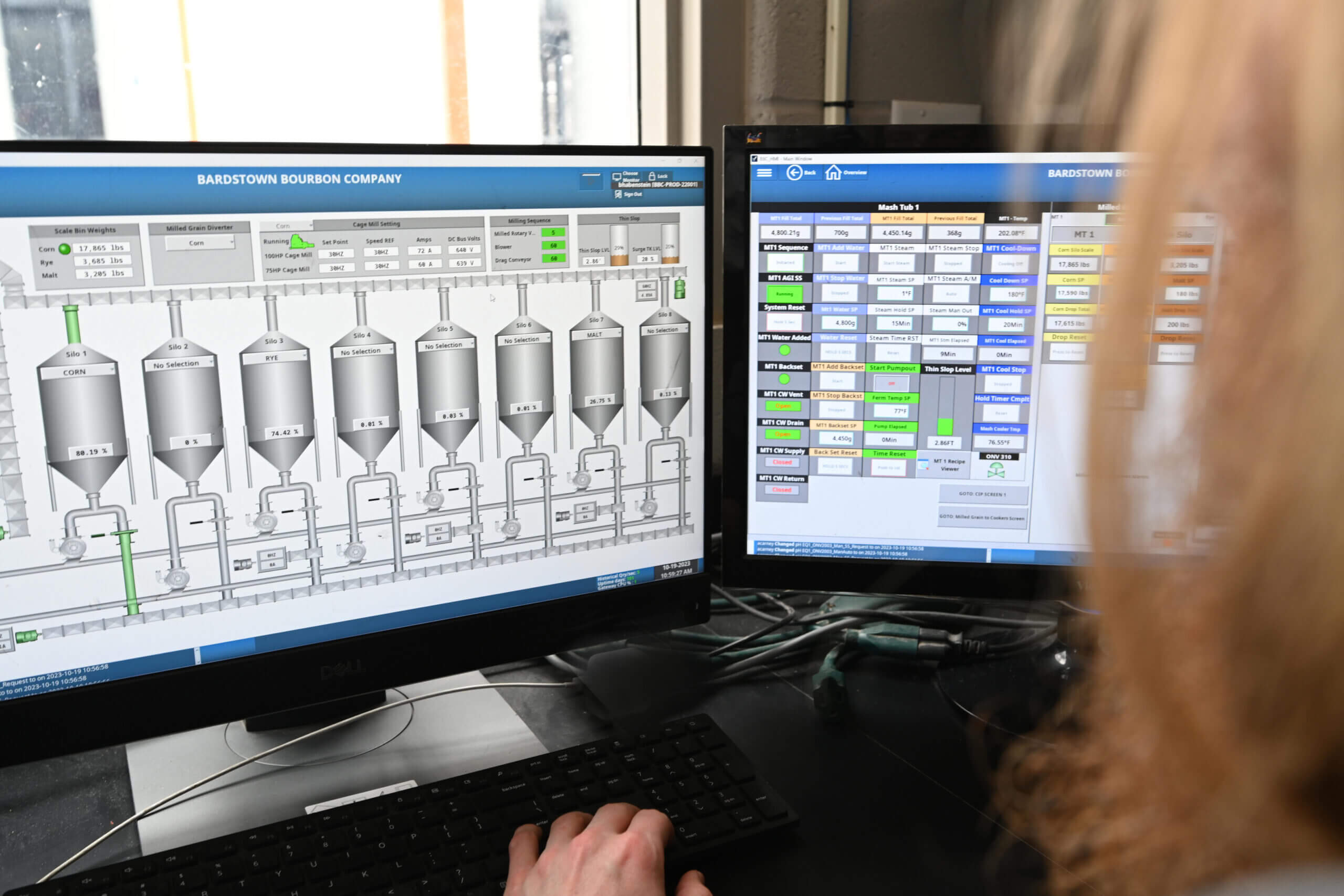 Want a closer look? We understand that your brand is unlike any other brand on the market. You require something different, something custom. If you would you like to expand your knowledge about Bardstown Bourbon Company Custom Distilling and Bottling, let's begin. Our team of experts is prepared to schedule a private meeting or tour.